Inner Space Exploration
---
A soothing Swedish massage that promotes relaxation. Light to firm strokes make space in the body and encourage the release of tension blocks in order to create optimal circulation, release and renewal.
60 min $70
90 min $105
Discover Health
---
A Deeper Therapeutic massage aimed at discovering areas of chronic tension and using deep probing, stretching and smoothing strokes to remove trigger points, toxins and stress in order to restore the pathways to healthier tissue tone.
60 min $70
90 min $105
Point Of Focus
---
A thirty minute massage using both light and deep strokes focused on a specific areas of the body.  Head and Neck, Neck and Shoulders, Back and Legs or Legs and Feet.
30 min $45
Add on Services
---
Add one of our soothing treatments to your massage., such as Decompression Massage, Cupping, Herbal Foot Bath and Moisture Massage, or Aromatherapy. Or choose a fully clothed chair massage for a quick and  convenient stress reliever
Relax…..It's Good For You

Stress symptoms may be affecting your health, even though you might not realize it. You may think illness is to blame for that nagging headache, your frequent insomnia or your decreased productivity or focus. But stress may actually be the culprit. Stress symptoms can affect your body, your thoughts and feelings, and your behavior. If left unchecked stress can contribute to many health problems, such as:
Heart Problems
High Blood Pressure
Depression and Anxiety
Sleep Disturbances and Insomnia
Headaches and Migraines
Asthma
Obesity
Diabetes
Fibromyalgia
Colds and Other Infectious Illnesses
Backaches and Body Aches
Digestive disorders.
Based on NIH (National Institute of Health) studies the optimal frequency and length of massage to successfully treat many long term (chronic) issues is a sixty minute massage once a week.  Studies have shown that five weeks of treatment results in lasting change for most and that improvement for many people levels off after five weeks for a period while the body adjusts to the "new normal."   In addition chronic issues usually come on over time, in layers, and once one layer is removed the prior layer can be addressed.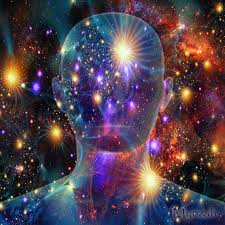 Cumulative Treatments Stack Up
In order to encourage you to take the steps for long term change I offer a reduced rate when you purchase a package of five massages. Whether you respond best to a more relaxing and lighter Swedish massage or you will benefit from Deep Tissue work we have a package for you.
Prepay for a package of five or more and pay the following:
Inner Space Exploration –
Swedish Massage:
60 minutes – $65
90 minutes – $105
Discover Health –
Deep/Therapeutic Massage:
60 minutes – $65
90 minutes – $105
Inner space decompression Massage or Cupping
Add up to 30 minutes of decompression massage therapy or cupping to any massage to increase space and movement in tense or stressed tissues.  Decompression massage or cupping techniques are used during the 30, 60 or 90 minute massage.
$25
Herbal Foot Bath & Moisturizing Massage
Add a 10 minute foot soak and a 10 minute foot massage to start any 60 minute or longer massage session. Unwind while an aromatic soak of herbs and nourishing oils soften dry skin, complete with moisturizing massage of the feet and lower legs and moisturizing socks to take home with you.
$25
Aromatherapy
Add the essential oil of your choice to your massage session.
$5
Chair Massage
A soothing 10, 20, or 30 minute chair massage focusing on the neck. back, arms and hands.
$1.50/minute